Salt Spray Testing
Our in house Salt Spray chamber is controlled to ASTM B117, ISO 9227 specifications, and is a standardized test method used to check corrosion resistance of coated samples.
The salt spray test is an accelerated corrosion test that produces a corrosive attack to the coated samples in order to predict it's suitability as a protective finish. We run a Neutral Salt Spray (NSS) Chamber with a standardized 5 % solution of NaCl, which is strictly controlled as per the specifications.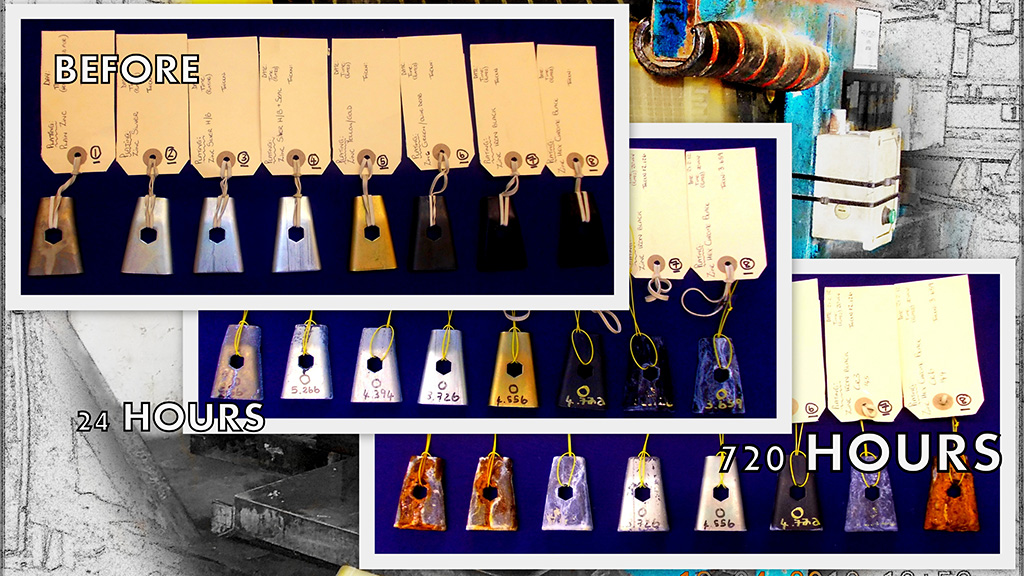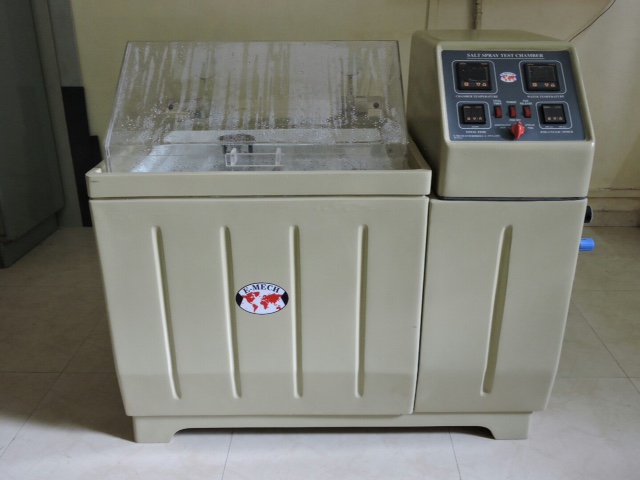 ---
XRF Testing
The recent purchase of an EDXRF Spectrometer, means we can now analyse solutions, metals & alloy compositions, plus scan components to check for SOC (Substances of Concern) or RoHS (Restriction of Hazardous Substances), a stringent requirement of the Automotive Industry. Thickness testing is also available in making sure Customer Specifications are met & controlled.